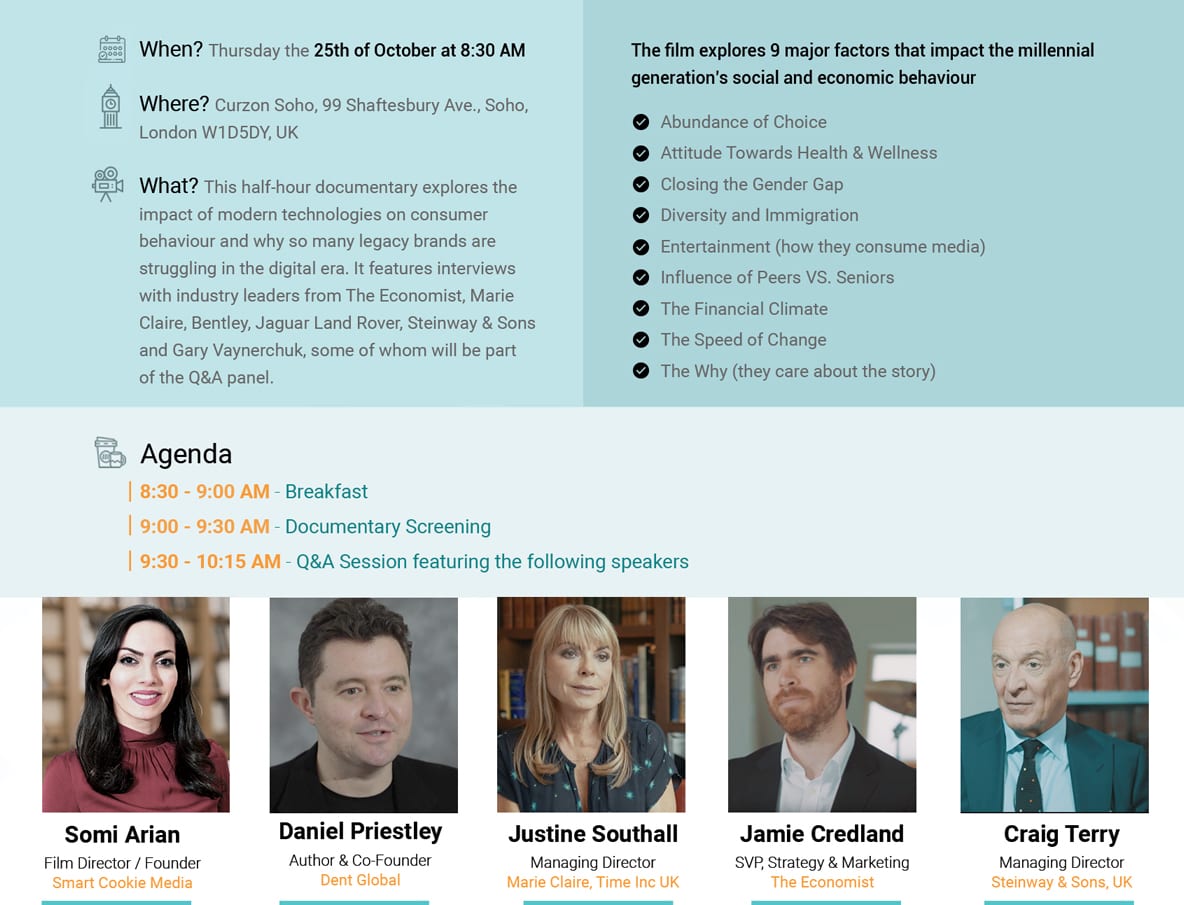 Please RSVP by filling out the form below.
By signing up you agree to let us inform you when Somi Arian's book on millennials is published.*
The Millennial Disruption
For the past few years, we have done extensive research on consumer behaviour in the digital environment. We put all of our findings into a half-hour documentary, featuring industry leaders from The Economist, Marie Claire, Bentley, Jaguar Land Rover, Steinway and Gary Vaynerchuk, to name but a few.